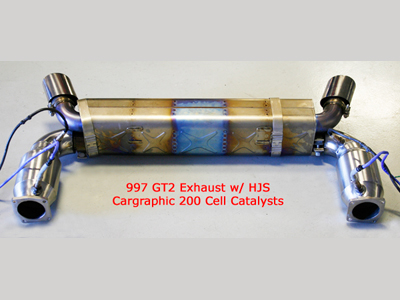 EVOMS EVT620 Porsche 997 GT2
Производитель:
Evolution MotorSports
The EVOMSit ECU Tuning for the Porsche 997TT GT2 is an elite technology product that has been tested under the most grueling conditions during dyno test simulation as well as during real world driving on the street and track by the EVOMS team drivers as well as through our eDRIVE independent product validation program. Rigorous testing under extreme conditions has been conducted and evaluated with various fuel octane grades in the heat of the dry Arizona desert, the cool temperatures and humid weather of the California coast, the high elevation of the Colorado Mountains, the heat and ocean humidity of Mexico and the frigid elements of Minnesota. Our stringent methods used during our testing phases are on par with the testing utilized by Porsche prior to public release of new models. This stringent and grueling method of testing assures pure, crisp and consistent power in all of the conditions that drivers demand. Along with that, the Cargraphic 200 Cell cata




EVT 620 Includes:
-EVOMSit 997 GT2 ECU Tuning
-EVOMS Boost Recirculation Valves (Pair)
-Cargraphic 200 Cell Catalytic Converters

HP Output: 621
TQ Output: 623.
Цена: 9190.00$


Постоянная ссылка на данный товар:
http://topspeed.ua/products/evoms-evt620-porsche-997-gt2-2175.html