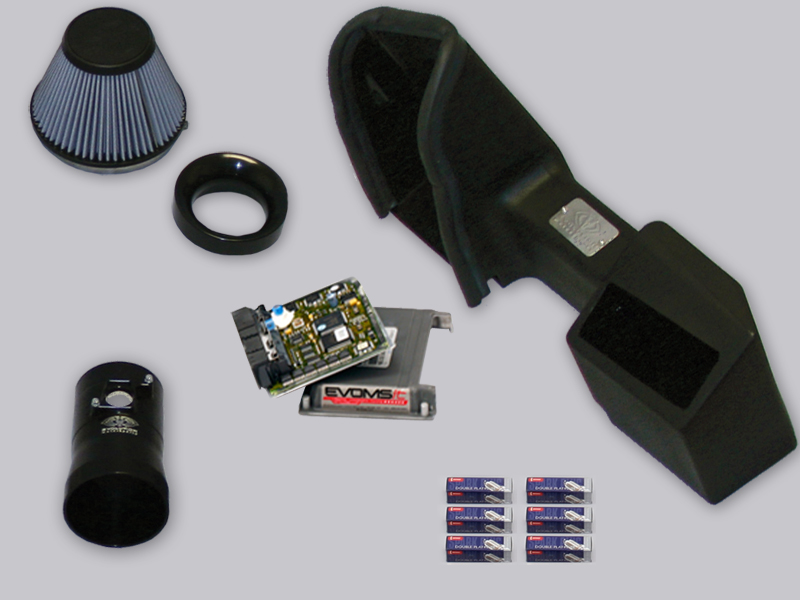 EVOMS Stage 1 Porsche 996 Turbo S/GT2
Производитель:
Evolution MotorSports
The Stage 1 system looks to achieve power gains through firstly getting colder, denser air into the engine. This is achieved through either a K&N panel filter or V-Flow Induction System. The V-Flow will add another 15 HP/TQ over the K&N panel filter. The next step is to add EVOMSit Intelligent Tuning. The software tuning that is included in Stage 1 increases the boost level from .8 BAR to 1.0 BAR. This is a very conservative increase that will result is high HP/TQ gains. The final step is to replace the stock diverter valves. The stock valves are only able to hold up to the stock .7 BAR of boost. Once the boost is increased to 1.0 BAR, it is a necessity to change the stock valves to achieve the stated power gains. Our diverter valves have been tested to hold over 2.0 BAR of boost, and are made out of 100% high quality Billet as opposed to the stock plastic valves.

Includes:

-V-Flow Air Induction System
-K24 ECU Tuning
-Billet Diverter Valves
-Bosch Spark Plugs.
Цена: 4840.00$


Постоянная ссылка на данный товар:
http://topspeed.ua/products/evoms-stage-1-porsche-996-turbo-sgt2-2161.html