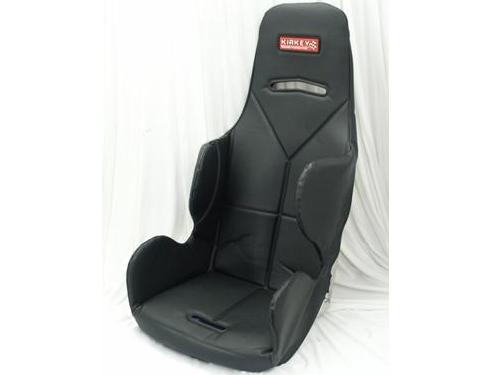 Kirkey Economy 20 Degree Layback
Производитель:
Kirkey Racing
Our most inexpensive seat has the same KIRKEY quality as our most expensive! Our layback designs offers extra headroom for all chassis and entry level racing classes. You can be sure that regardless of price and features, we never scrimp on safety or materials.

Features:
-Designed for low horse power cars on small tracks.
-Seat side lowered for lap betls.
-MIG welded .125" think 5052 grade aluminum.
-Progressive rib bead adds extra strength.
-Seat bottom is contoured to support lower back and hips.
-Submarine belt opening is standard.
-Rubber moulding around perimeter of seat.
-Headrest reinforced with offset aluminum extrusion.
-Extra thick, high density foam padding on bottom to support thighs.
-Extra padding added in rib area for safety and comfort.
-Upholstery is double stitched around belt openings and all stress areas.
-Double rib support.
-14.5" seat uses the same cover as the 15.5" seat.
Цена: 270.00$


Постоянная ссылка на данный товар:
http://topspeed.ua/products/kirkey-economy-20-degree-layback-2855.html